He turn 30 and we have gathered 30 reasons to love him. He is not only a good sports star but also a very kind hearted person. He loves his fans and some times find mysterious ways to be with them.
He may not be everyone's cup of tea, but here's 30 reasons – both off and on the field – to admire the Real Madrid superstar.
1. After the 2004 tsunami, having spotted a survivor wearing a Portugal shirt with his number 7 on it, Ronaldo raised funds for the reconstruction of Aceh in Indonesia, .
2. Ronaldo remained in contact with the young Indonesian, giving him his phone number and calling him his adopted son.
3. What can we say, the man works fast. Meet his rumored new girlfriend, Real Madrid TV presenter Lucia Villalon after breakup with Irina Shayke.
4. Sports science lab experiments have recorded his free-kick at 80 mph, the fastest in the world.
5. He once paid $83,000 for a 10-year-old child's brain surgery.
6. He has scored FIFTY goals in a season for the last four seasons.
7. He has scored 23 hat-tricks in La Liga
8. Sir Alex Ferguson said in his book that Ronaldo was still crying on the floor at having missed his penalty in the 2008 Champions League Final as the shoot-out kick went in, shows he always puts the team's needs above his own glory.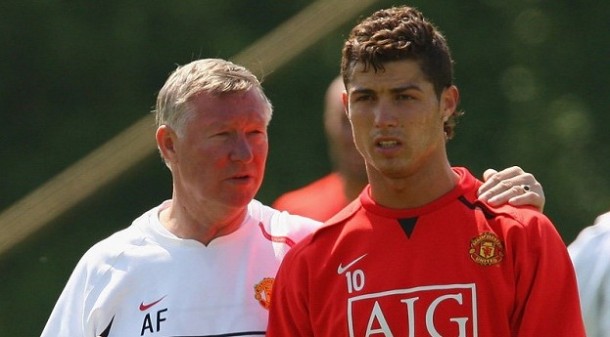 9. He was recently valued at 785 million pounds. This makes him worth a bit more than Grenada, although a bit less than Guinea-Bissau, by GDP.
10. He has won the Ballon d'Or three times and now gets to keep it, because he cares about it more than anyone else in the whole world
11. In 2012, he paid for experimental drugs for a nine-year-old boy suffering from cancer of the spine.
12. In 2014, Ronaldo was contacted by the parents of a 10-month-old Spanish boy to donate a signed football shirt to raise funds for a life-saving brain operation. Instead, he paid for the £50,000 operation and ongoing treatment.
13. He has no tattoos on his body because he donates blood regularly.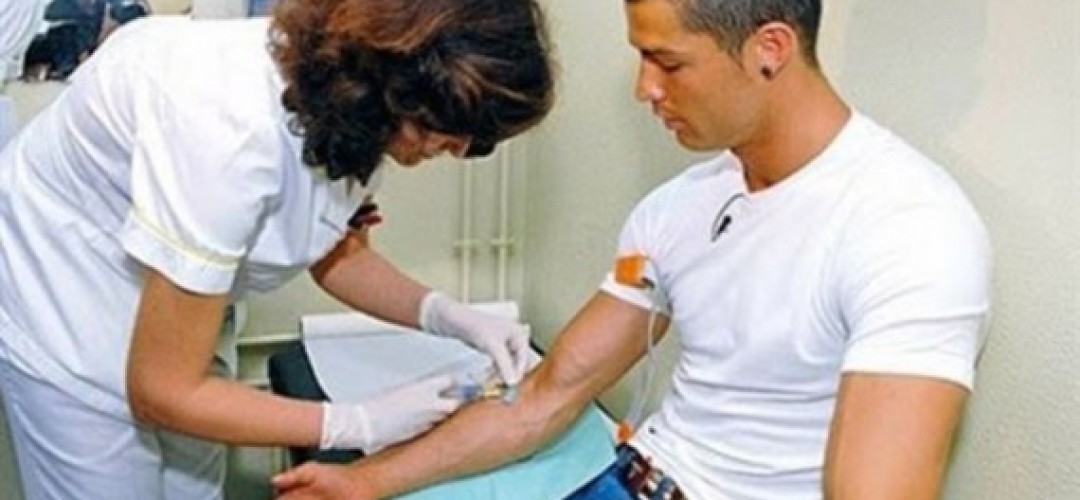 14. In 2012, he raised over £1 million for a Palestinian school in Gaza by selling a Golden Boot won the previous year.
15. During his 2013 Ballon d'Or acceptance speech, he mentioned a group of leukaemia patients after promising to do so.
16. He's donated £100,000 to a hospital in his birth-place of Madeira, where his mother's life was saved in 2009.
17. He's an ambassador for FIFA's '11 for Health programme ,which raises awareness amongst children of how to avoid the likes of drug addiction, HIV, malaria and obesity.
18. He's the fastest player to reach both 200 La Liga goals and 200 goals for Real Madrid.
19. He's got the most La-Liga hat tricks ever, with 23.
20.While most players are past their peak when they turn 30, Cristiano Ronaldo's a machine that can seemingly play for years to come and wants to retire when he's 40.
21. He's still got that hunger, despite all his achievements. When asked at the recent Ballon d'Or ceremony what was the most important goal of his career, he replied the next one.
22. In 2013 he shunned a UEFA prize-giving ceremony as he wanted to play in a charity match to raise funds for cash-stricken Deportivo la Coruna.
23. He was the first player ever to win all four main PFA and FWA awards during his time with Manchester United.
24. He invited a young Polish Real-Madrid fan, who awoke from a coma listening to commentary of CR7 scoring for Portugal, to Spain for a game against Borussia Dortmund.
[myad]
25. He became a bone marrow donor after witnessing the struggles of team mate Carlos Martin's child.
26. He became a Global Ambassador for "Save The Children" after discovering one in seven kids around the world go to bed hungry every night.
27. He's matured. He immediately apologised for his recent red card for kicking out at Cordoba's Edimar, whereas years ago he'd have blamed everyone but himself.
28. His talents have wowed even the greatest of footballers. Before his death, George Best said "There have been a few players described as the new George Best over the years, but this is the first time it's been a compliment to me".
29. He takes his fitness seriously and was deemed the Fittest Footballer in the World by Sports Illustrated magazine and Fittest Man Alive by Men's Health magazine last year.
30. Only yesterday, he was voted the best Premier League player ever.