Cristiano Ronaldo's Baby
In her new biography, Cristiano Ronaldo's mother, Dolores Aveiro, revealed some new clues about who the Cristiano Ronaldo Jr.'s mama may be.
The Mystery behind the cristiano ronaldo's baby started when the famous Portuguese Striker, shocked everyone when he announced in 2010 that he now has a baby.
In her biography, she says that she picked the baby up from Florida when he was born because Cristiano was playing in the South Africa World Cup games.
[myad]
Many have conjectured that the mother was just a surrogate, but then the question was, why would then 25-year-old Cristiano Ronaldo want to have a surrogate baby?
According to an article in Sunday Mirror, it states that the mother was an American waitress with whom Cristiano had a one-night stand. It is also rumored that he paid her £20 million for paternity fees, but whoever the mother is, she has no custody of the child.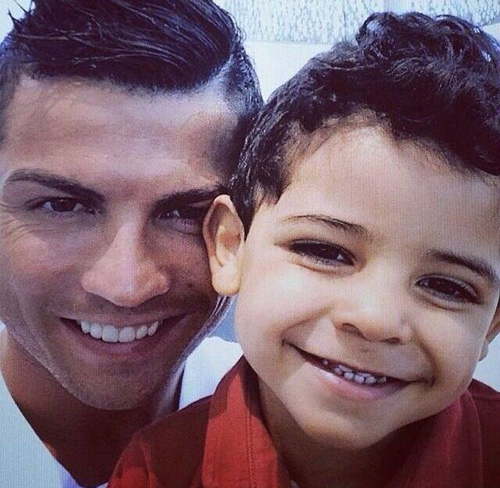 Elma, his sister, also spoke up about her nephew's mysterious birth mother as well. When ever he ask, we say his mum went travelling to heaven. He goes silent, forgets about it and doesn't ask any more."
This all sounds like they still don't have a clear story to tell baby Cristiano, affectionately called Cristiano. He lives with Ronaldo and his grandmother Dolores in Spain. [Source]