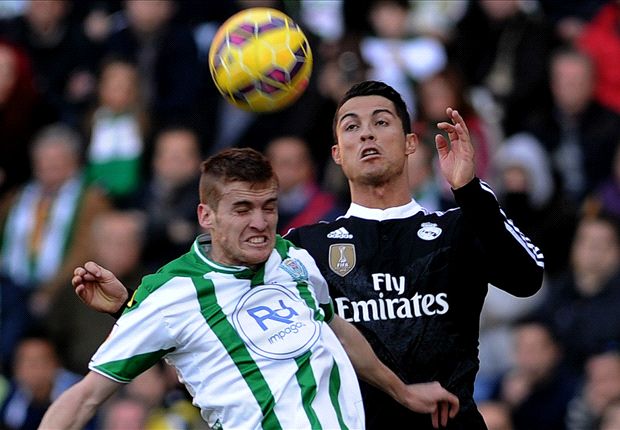 Saturday's La Liga Clash turns out to be bad for Cristiano Ronaldo. The 2014 Ballon d'Or winner was shown a red card for kicking and punching defender Edimar during the match.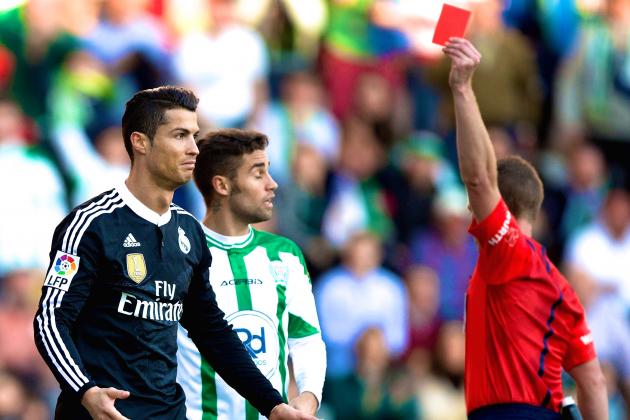 If Real Madrid star found guilty of excessive aggression when a disciplinary panel meet on Wednesday, Ronaldo could be booted out of the league for as many as twelve games.
In fact, rival Madrid-based newspaper Marca say that referee Alejandro Hernandez didn't deem the incident to be violent conduct in his post-match report.
You may also like: Cristiano Ronaldo v Lionel Messi 2014/15: Who is better?
In said report Hernandez failed to reference Ronaldo's punch which appeared to land on Edimar's face, suggesting that he hadn't seen it.
His account of the events read: "In the 83rd minute Cristiano Ronaldo was sent off for the following reason: kicking an opponent when the ball was out of reach."
You may also like: Cristiano Ronaldo Childhood Facts
This action made him unavailable for showdown in February with Sevilla, Atletico Madrid and more, though he later apologized for his uncharacteristic actions on Twitter.
Pido disculpas a todos y especialmente a Edimar por mi acto irreflexivo en el partido de hoy.

— Cristiano Ronaldo (@Cristiano) January 24, 2015
He wrote: "I apologise to every and especially Edimar for my thoughtless act in the game today."
[myad]