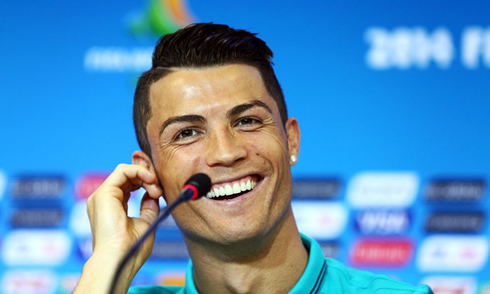 Could a Real Madrid star and Portugal captain make a possible move to MLS when his newly signed contract at the Santiago Bernabeu is up in 2018?
After that he can go to US, but nothing is official yet and these all are rumors.
Ronaldo can follow the footsteps of England captain Steven Gerrard, who is headed to MLS at the end of Liverpool's season this summer.
Another rumor is that Ronaldo, who made a 132 million move from Manchester United to Real Madrid in 2009, would sign with French club Paris Saint Germain after the Real Madrid deal is up.
[myad]
"A best player in History", was less successful in last summer's World Cup, as Portugal were eliminated in the group stage — though his last-second cross did lead to an equalizer against the US in a 2-2 draw.
The Real Madrid star is arguably in the best form of his life at the moment, having scored 26 times in 15 La Liga matches and 33 times in 26 games across all competitions in the 2014/15 season.
He'll hope to win his second straight FIFA Ballon d'Or, awarded to the best player in the world on January 12 in Zurich.